Product Description
Standard Self Cleaning Mesh For Wet And Moist
Standard Self cleaning mesh is always used for the wet, moist, sticky etc. standard self cleaning mesh also called Self Cleaning Mesh For Wet, Self Cleaning Mesh For Moist, and Self Clean Mesh, it is woven by crimp wire and straight wires with high tensile steel wire or anti-corrosion wires.
when the sifted goods is different sizes, we should choose suitable apertures and materials to longer the standard self cleaning screen mesh life.
Self Clean Mesh: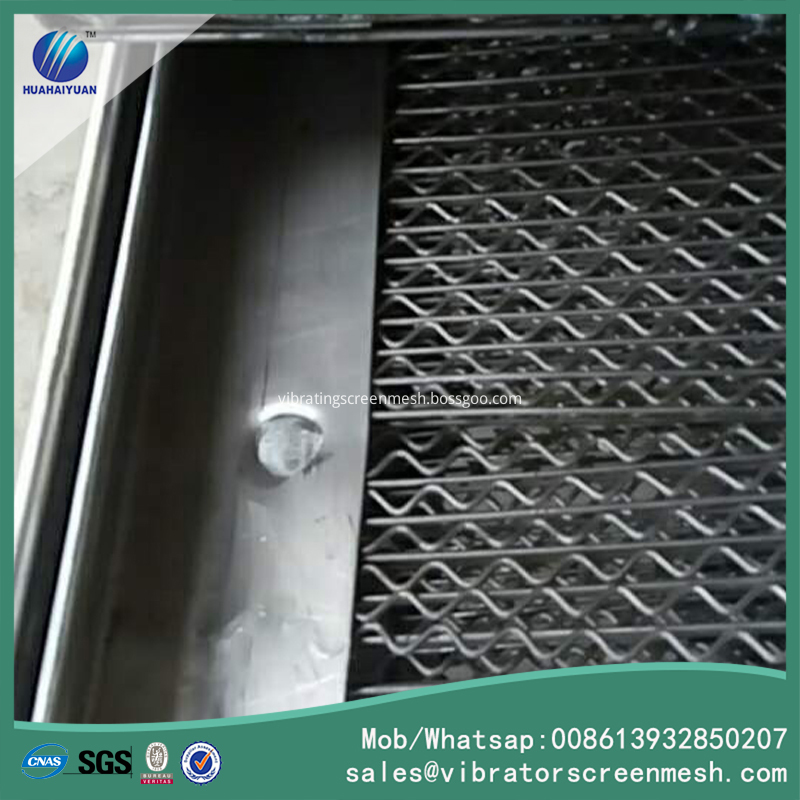 Self Cleaning Mesh For Wet Specifications
· Material: High carbon steel wire, spring steel wire, manganese steel and stainless steel.
· Wire diameter: 1.6mm - 5mm.
· Opening size:
· 5/64" - 7/8" for W mesh.
· 3/64" - 1-1/2" for D mesh.
· 5/64" - 3/4" for H mesh.
· Surface treatment: Galvanized or painted.
· Edge: Hooked edge is available.