Product Description
Standard Self Cleaning Screen Mesh
Self cleaning screen mesh is very good used to the easy blocking situations, such as the wet, moist, sticky etc. Self cleaning screen mesh has different names when its opening is different, we call the ones that woven with crimp wire and straight wire calls standard self cleaning screen mesh or Self Cleaning Screens, and Standard Self Cleaning Mesh, the ones without straight wire named as diamond self cleaning mesh.
Standard Self Cleaning Mesh: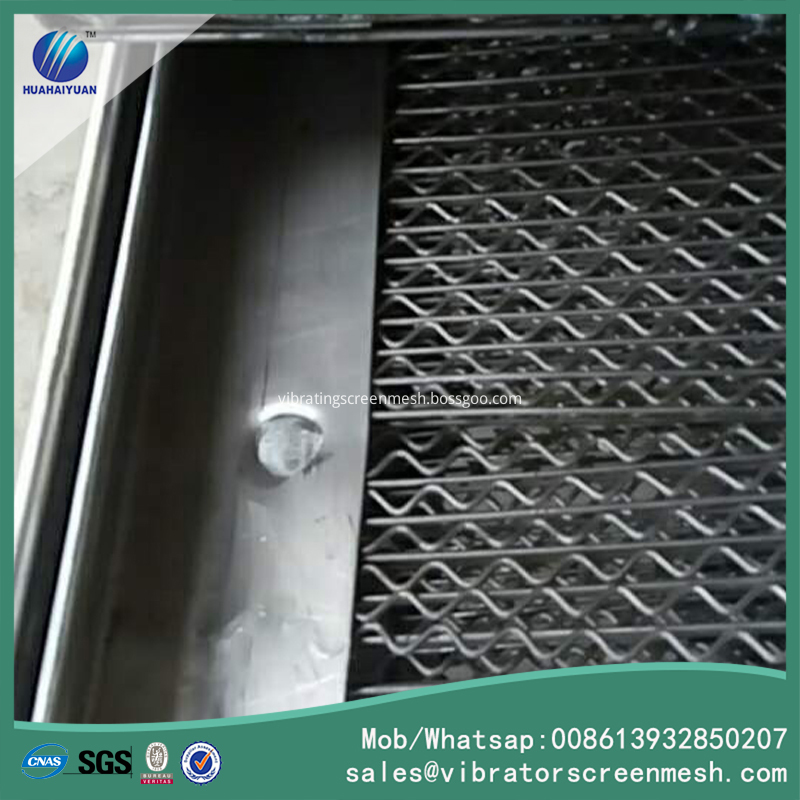 Material: high tensile steel wire 45#, 55#,65#, 65Mn,72A, and stainless steel such as 304,316.
Panel sizes can be customized.
Opening type: W type, D type, H type.
Hook type:side tensioned, end tensioned or as require.