Product Description
Standard Self Cleaning Mesh For Wet And Moist
Standard Self cleaning mesh is always called w type self cleaning screens, w type self cleaning screen, and selfcleaning mesh, they are mostly used in the wet and moist environment, it is woven by crimp wire and straight wires, which keeps the same properties but adds a straight wire that avoids their abnormal separation in case of particulate wedging. This allows a very precise classification.

when the sifted goods is different sizes, we should choose suitable apertures and materials to longer the standard self cleaning screen mesh life.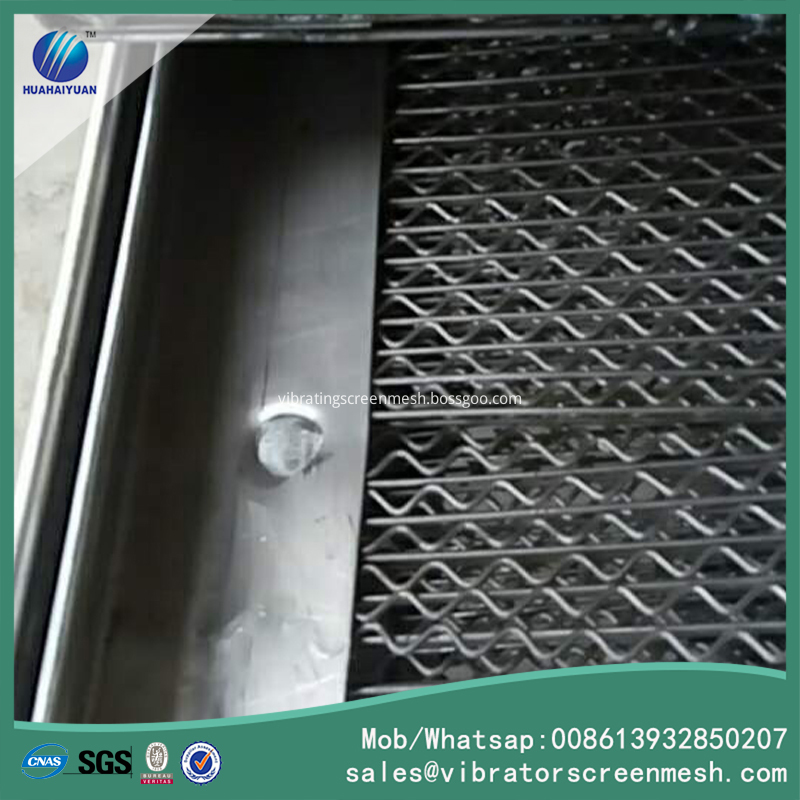 Self cleaning mesh specifications
· Material: High carbon steel wire, spring steel wire, manganese steel and stainless steel.
· Wire diameter: 1.6mm - 5mm.
· Opening size:
· 5/64" - 7/8" for W mesh.
· 3/64" - 1-1/2" for D mesh.
· 5/64" - 3/4" for H mesh.
· Surface treatment: Galvanized or painted.
· Edge: Hooked edge is available.