Product Description
Woven Wire Fabric Mesh
Woven wire fabric mesh is a mesh woven with fine wire, there are many woven wire fabric type, this woven wire fabric always can be from 0.6mm at least, or smaller stainless steel wire is ok, hook woven wire fabric other name is high carbon steel woven wire fabric, square mesh wire cloth, woven wire cloth screens etc, they are always exported to all of the world, used in the food industry, water filter industry etc.
Hook Woven Wire Fabric
Material: high carbon steel, manganese steel, stainless steel wire.
Wire diameter: 0.8mm-22mm
Aperture type: square, slotted, oblong, w type, d type, h type.
High Carbon Steel Woven Wire Fabric
• Solid construction
• Extremely versatile
• Easy to install
• Low resistance to wind loads
• Easily cut to fit
Common Applications for Woven wire cloth screens:
• Fencing
• Baskets
• Grills
• Grates
• Display shelves and stands
• Racks
• Liquid filtration
• Air filtration
• Wall reinforcement
Weaving style for Woven wire fabric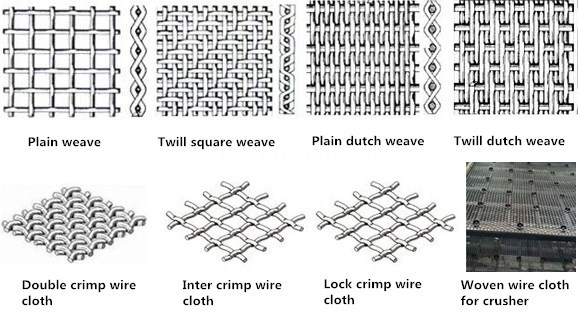 Edge Type for Woven Wire Fabric

Woven Wire Fabric Type