Product Description
Sand control screen mesh for slurry
To meet clients` requirement for the high frequency and longer life of slurry vibrator screen mesh, we HUAHAIYUAN are always studying the new weaving method of sand control screen mesh for slurry, otherwise, if customers supply drawing requirements, we can satisfy you with good quality products. Vibrating screen mesh for slurry is a spare parts of vibrating screen, it takes an important role in the quarries, mining and asphalt plant, such as the anti-corrosive, the high wearable, the high frequency, and the high tensile sieve screen mesh for slurry.
Weaving styple and hole shape
According to different particles for sifted, workloading, and different apparatus, pls choose the correct weaving type and material and wire and hole size, edge type etc.
For Square hole shape: single crimp, double crimp, lock crimp and flat top crimp.
For slotted hole shape: oblong openings and triple shute.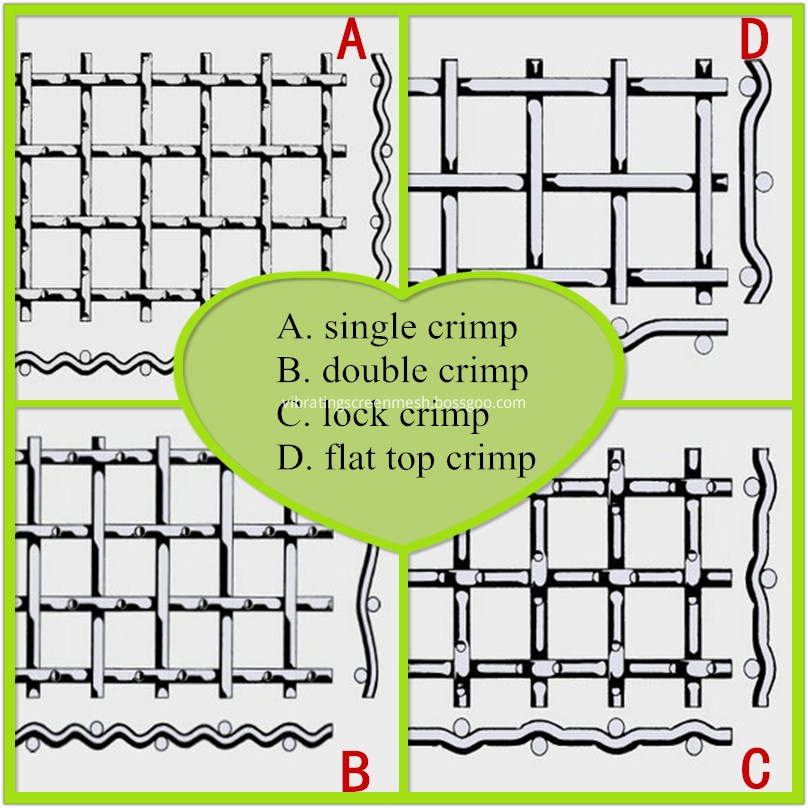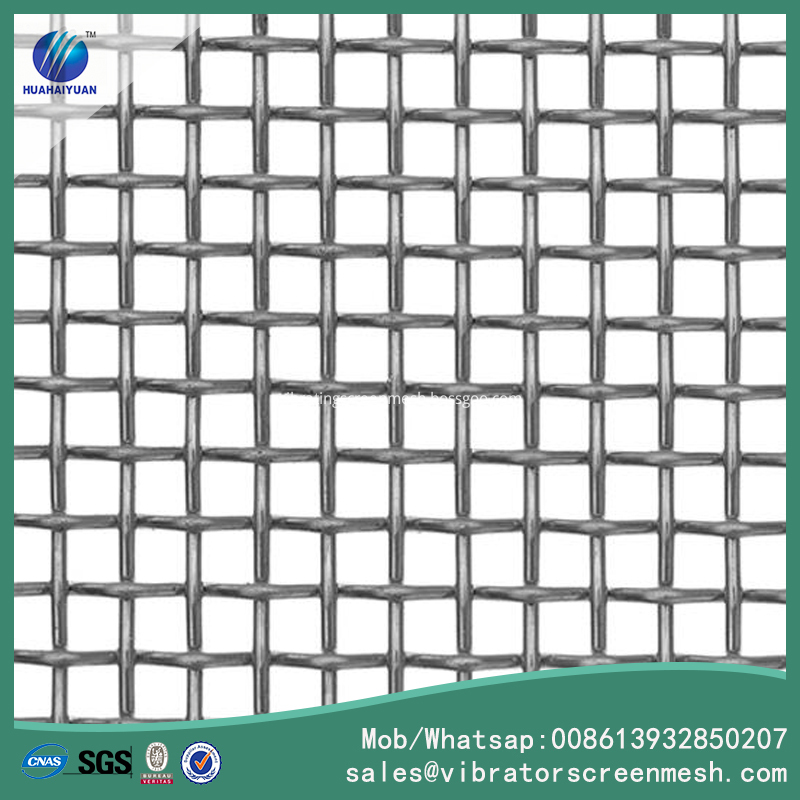 Weaving style
1. Coarse to medium-size particles: intermediate crimp, flat top crimp
2. Small to fine particles: plain weave, twilled weave, slotted openings
3. Sticky and/or cloggy objects: slotted openings, triple shute, diamond or W type or H type opening(self cleaning screen mesh type)
4. Very wet objects: wedge wire
Flat top crimp:
Triple Shute:
Oblong opening:
Self cleaning screen mesh:
Material of screen mesh wire:
when you choose a material, pls first take below several points into consideration.
1.High tensile strength sufficient to resist a secondary breakage due to vibration
2.Wearable due to abrasion with objects to be sifted
3.Corrosion resistance should also be taken into consideration
Popular material: iron, high carbon steel/hard steel/high tensile steel, stainless steel
Edge type we can supply: