Product Description
Quarry vibrating screen mesh

Quarry vibrating screen mesh is also called quarry vibrating screen, quarry screen mesh, it includes 30Mn vibrating screen Mesh, crusher mesh screen. quarry vibrating screen mesh is a material that is made from various interconnected metal wires usually made of steel or aluminum. These wires also can be welded together or connected by other materials. Quarry vibrating screen mesh always used in the cement, mine, stone, aggregate etc. Also when used in different situation, they need different material to meet the requirements of longer life. Huahaiyuan screen mesh can be customized.
Quarry screen mesh edge type
Flat panel, hook type, plate hook type.
Quarry Vibrating Screen Plate Hook Type:
30Mn Vibrating Screen Mesh Hook type: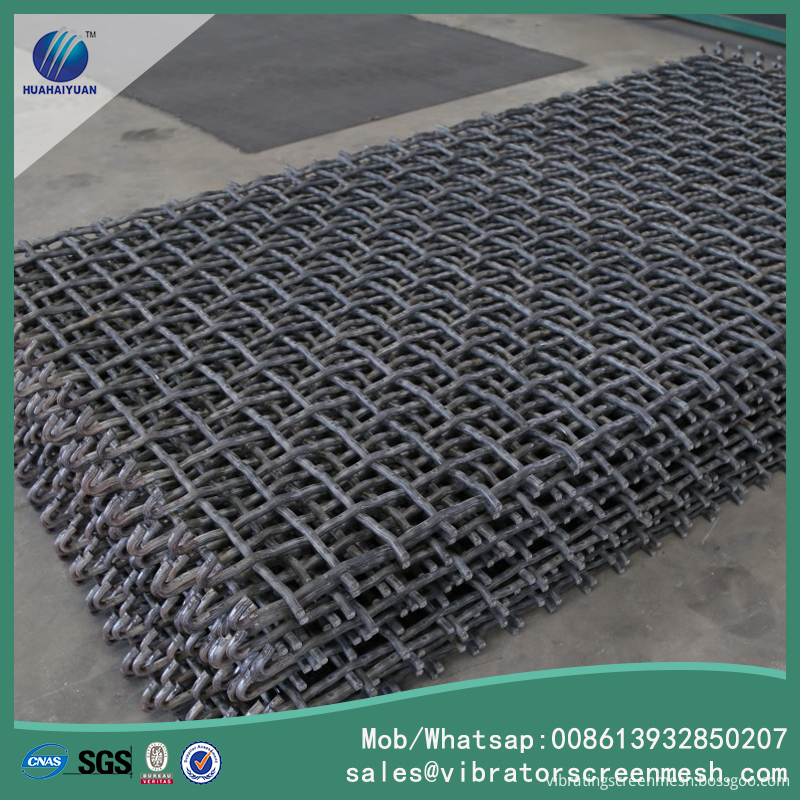 30Mn Vibrating Screen Mesh Flat panel type:
Quarry Vibrating Screen Specifications
Material: iron wire, high carbon steel(45#,60#), spring steel(72A, 82B), manganese steel(30Mn, 65Mn),
stainless steel(304,316,304L,316L)
Wire diameter: from 1.2mm to 22mm, can be customized.
Aperture size: 3mm to 100mm or others.
Width: under 3m
Length: no limitation
Quarry Screen Mesh Usage
The screener can be used in a range of applications including chemicals, Stone crushes, minerals, and pigments to scalp material, remove fines, or grade material.